YOUR FAMILY HOTEL IN ALLGÄU
THE MONDI RESORT OBERSTAUFEN. AMIDST GREENERY
Looking for a perfect accommodation for your family holiday? Children-friendly? With a playground? Leisure programme? And holiday animation? With a lot of room for raving? Broad range of adventure opportunities? And trips that will be well remembered also by the parents? Just walk in! We look forward to you and your children at the MONDI Resort Oberstaufen. Babies. Mums. Dads. Grannies. Grandpas. And everybody still willing to enrich their time off.
Affordable
Thanks to many free services such as cable cars (also for Winter sports) or a free visit at the Aquaria adventure pool
Eventful
Thanks to lovely entertainment for kids & teens up to 14 years. With kid's disco, playing, fun & sports (from Sa to Th). And the unique location in the Allgäu mountains.
Empathic
Everything can be. Nothing has to be. Enjoy your family holiday in a self-supporting way in your apartment. Or use our unobtrusive 4-star hotel offer with a guest programme, wellness and restaurant.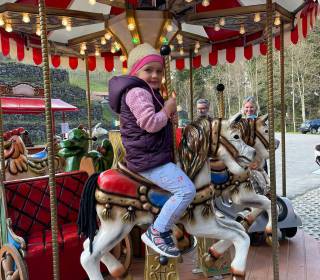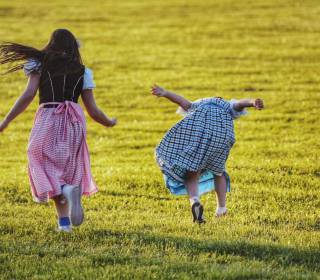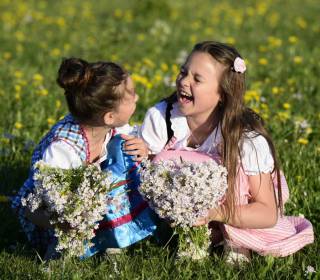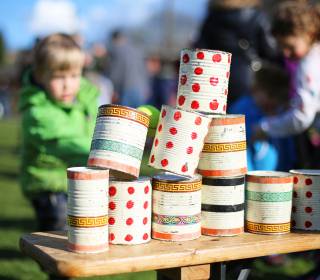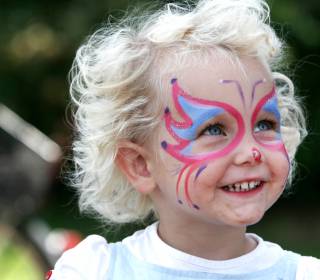 Skywalk Playground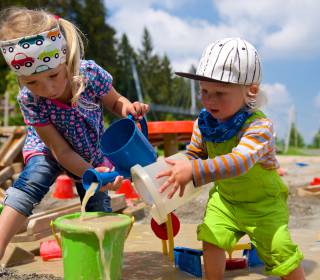 Skywalk Playground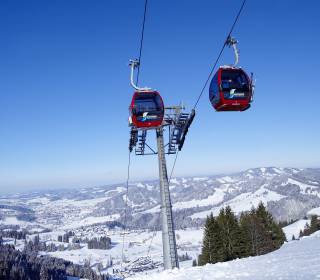 Imbergbahn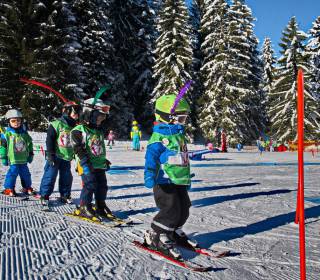 Children's Ski course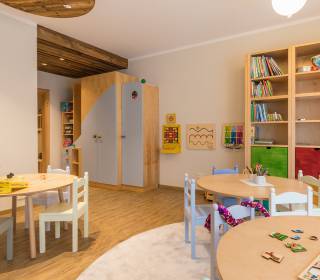 TONI'S CHILDREN'S CLUB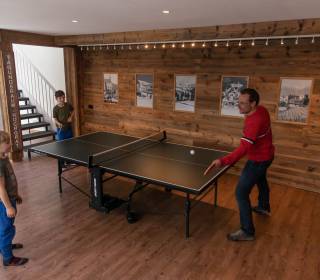 TABLE TENNIS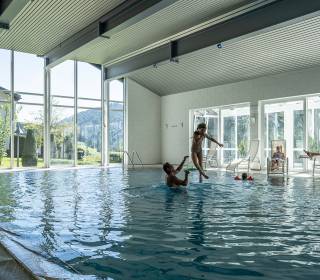 SWIMMING POOL FUN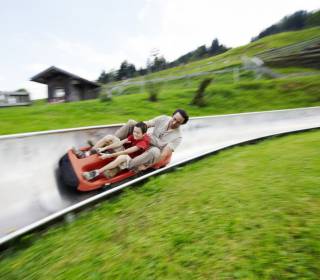 HÜNDLE SUMMER BOBSLEIGH TRACK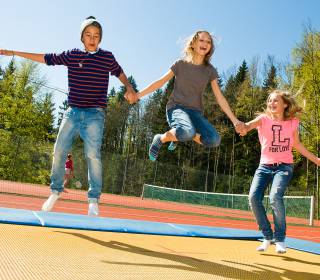 TRAMPOLINE FUN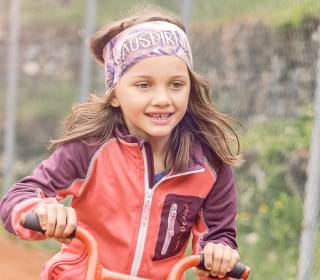 PLAYGROUND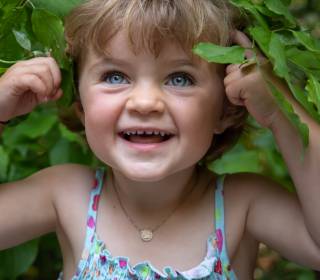 BEAMING CHILDREN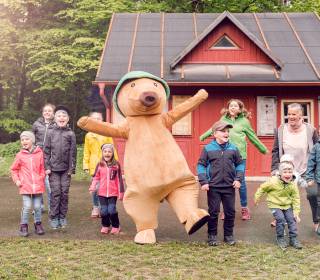 TONI HAS A LOT OF FRIENDS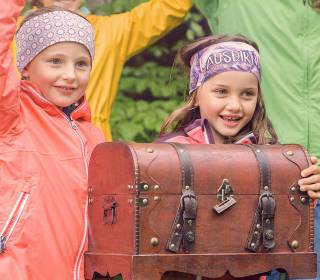 TREASURE HUNT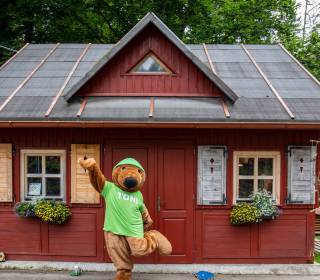 TONI'S RED HOUSE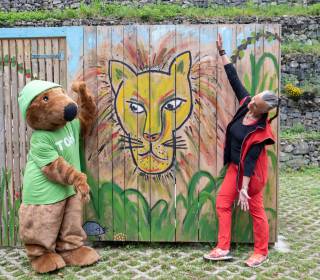 TONI AND KATJA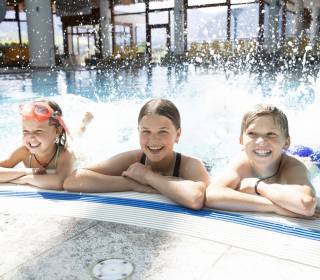 AQUARIA ADVENTURE POOL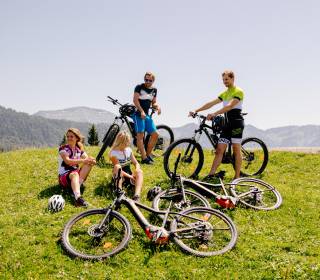 ALLGAÜ BIKE TOUR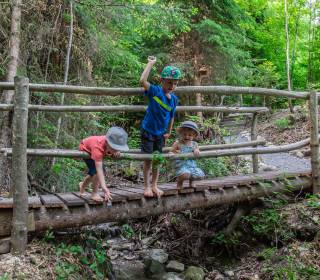 FOREST ADVENTURE GROUND
AMENITIES FOR CHILDREN
We wish your family holiday starts right on your arrival. That is why we offer the following additional furnishings. For carefree vacation days.
For babies
Children's bed
Highchair
Baby bathtub
Toilet seat reducer
Changing pad
Bottle warmer
Stool
Safety equipment for small children (e.g. socket protector etc.)
Free of charge rental of back baby carriers, baby buggies and hand carts
"Pram parking space" in every building
For kids & teens
Forest adventure playground with campfire spot
Playground
Lots of room for raving in nature
Playroom
Two floor trampolines
Indoor pool
Skittle alley
Tennis court
Streetball court
Squash court
Table tennis, billiard, kicker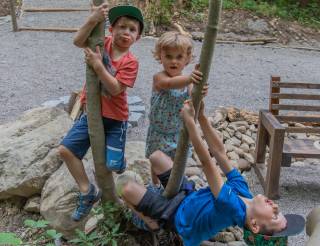 Animation for children
EXPERIENCE OF NATURE. IN THE TONIS CHILDREN'S CLUB
During a family holiday, everybody also needs some time for themselves. For this reason, we offer, from Sunday through Thursday between 16 and 19 p.m., a multicoloured game, sports and adventure programme for children between 4 and 14 years of age. In fitting age groups, children learn everything about the nature of Allgäu. Improve their table tennis skills or build a dam. And enjoy the resourceful child care and the being together with their peers leaving no room for boredom, even on rainy days.
Because experiences are doubled when being in company, we organize family hiking, trips and barbecue evenings at campfire with Stockbrot.
Trips for Families
Erlebnisse für Kids & Teens
SPECIAL SUGGESTIONS FOR FAMILIES
FOR RELAXED PARENTS AND RADIANT CHILDREN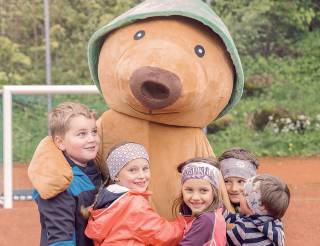 TONI: MARMOT AND MONDI MASCOT
CHEERFUL. CURIOUS. READY FOR ALL THE FUN IN THE WORLD
He sings. He laughs. He dances. And is open for any jokes. That is our Toni. Marmot and MONDI mascot. Caring fellow player. Every day, he looks forward to his young MONDI guests to conjure a little smile on their lips. And to make them happy with fancy ideas and cheerful participative actions. He is always good in producing surprises. And is the source of creative preoccupation. As soft toy for cuddly moments. And in the proper life of entertainment. Keep your eyes open. Then you will be able to meet him personally during your next visit.